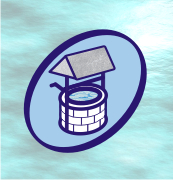 soundswell.co.uk
music education resources
The MIDI FILES below should activate your default MIDI file player. If you experience difficulty, please consult your sound card's documentation and/or check your Media settings in the Windows Control Panel. You may then choose to start and stop as with other audio media, or to save files to your local system to play, edit or export at your leisure.
These MIDI files are provided free of charge in the public domain, so I could do without sarky comments thank you very much!!
For many years, MIDI files have been a much maligned species in the computing world, but there is often more to a MIDI file than immediately meets the eye. More on the great MIDI debate! (midi_debate.htm) This file is provided as a standard internet file, for you to copy and paste into your favourite word-processor if you fancy! Please read the small print first though.
BACKGROUND
This selection of MIDI files was put together mainly to act as background music for the GAMZ Swap & Fix CD collections. So if you already use GAMZ software, you will have almost all of these files. We plan to expand the library from time to time, but this selection in no way pretends to compete with dedicated MIDI file sites where you can track down a far wider range of material. Readers who are familiar with MIDI file construction will be aware that the offerings generally sound best on the card on which they were originally recorded. No matter how much care you take to keep your mix transportable, other sound cards will produce a different overall effect. These files were prepared some time ago on the now rather dated SB16. In many cases though, from the music teachers point of view MIDI file applications may be for rehearsal, transposition, transcription, and further rearrangement, so the limits of any particular PC sound-card are not relevant.
Back to top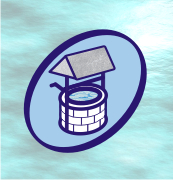 The version of Scarboro Fair, is a MIDI file version of an arrangement for school orchestra of children up to 11 years of age, and including players with very limited ability. For some time I was actively involved with a cluster of First Schools, all of them feeder schools for Blackminster Middle School in Worcestershire, UK. The Pyramid Orchestra was an inter-school activity which gave the children a chance to meet and work with their peers from other local schools. It meant that they were working in a larger orchestral format than any individual school could possibly muster, and gaining experience which would stand them in great stead if they progressed with their musical interests. (Play Scarboro Fair now? Click here.)
My brief was to write arrangements which would give the children musical satisfaction by playing parts with some interest, but were at the same time accessible. Those with sharp ears and or well developed listening skills may be able to pick up that there are 3 separate recorder parts in this Scarboro Fair arrangement, and they are of contrasting difficulty. Indeed the 'easy' part only uses 3 or 4 notes, while the toughest part would provide a challenge for players who have been learning for over twelve months. The piano part has also been kept simple; partly for musical reasons, and partly to make life comfortable for a non specialist pianist or a child who has progressed well with their piano lessons.
I have a modest, but useful library of such arrangements. It has never been practical to market them since each school or clusters requirements are so different, the existing set up would probably not appear relevant, HOWEVER, if any teacher browsing here would like to know more, or discuss the possibility of setting up a Pyramid Orchestra in their own area, do please contact me, and I will help, if I can.
Back to top